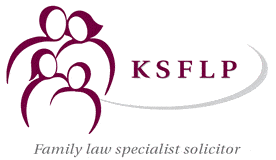 Tel: 01823 256 494
mail@ksflp.co.uk



This Firm's Complaints Policy
As a firm we are committed to providing a quality legal service to all our clients. Consequently it is essential, when something goes wrong or any clients believe they have reason to complain, that we have an effective procedure to assist the complete and early resolution of the problem. Only by doing this can we hope to maintain the quality standards we set ourselves and improve them by learning from what may have gone wrong and what our clients tell us.
The procedure
Please notify Kevin Shearn of your complaint.
Kevin Shearn will try to resolve your complaint informally by discussion. However, if this cannot be achieved your complaint will be dealt with formally in accordance with the following procedure:-
What will happen next?
Your complaint will be acknowledged in writing within 5 working days. We will set out within the acknowledgment our understanding of your complaint and seek any necessary clarification of the complaint from you.


The complaint will be registered in our Central Register (for monitoring and management information purposes) and a separate complaint file opened.


We will then investigate your complaint. Our Client Care Officer Kevin Shearn will undertake a thorough review of the file and speak to the person who acted for you. We will write to you with a detailed response to your complaint and with any suggestions we have for resolving it to our mutual satisfaction. We aim to do this within 21 working days of the letter of acknowledgement, or write to you and explain the reason if it is likely to take longer.


If you would like to have a meeting this will be arranged by Kevin Shearn. The outcome of any meeting will be confirmed to you in writing.


If you remain dissatisfied with our response to your complaint then we will write to you to confirm our final position. We would recommend that before taking the matter to the Legal Services Ombudsman, you consider using the "help with complaints" service offered by the Devon & Somerset Law Society at Aston Court, Pynes Hill, Exeter, Devon, EX2 5AZ. Their phone number is 01392 366333 or you can visit their website at www.dasls.com.


If you decide not to use the Devon & Somerset Law Society, you can refer your complaint to the Legal Ombudsman at Legal Ombudsman, PO Box 6806 Wolverhampton WV1 9WJ once you have received the letter confirming our final position. You must make your complaint to the Legal Ombudsman within six months of receiving a final response to your complaint and no more than six years from the date of act/omission; or no more than three years from when you should reasonably have known there was cause for complaint. For further information you should contact the Legal Ombudsman on 0300 555 0333 or visit enquiries@legalombudsman.org.uk.


Please note: if it is unavoidably necessary to change any of the above time-scales we will confirm this to you in writing with an explanation.
Please also note: if your complaint is about Kevin Shearn, the above procedure will be conducted by Daisy Bateman.
Please also note: the above procedure is for clients of the Practice who wish to complaint about the service provided. If you are not a client of the Practice, you may still complain to the Legal Services Ombudsman if you consider that we have behaved or treated you in an unprofessional manner
What to do if you are unhappy with our behaviour
The Solicitors Regulation Authority can help if you are concerned about our behaviour. This could be for things like dishonesty, taking or losing your money or treating you unfairly because of your age, a disability or other characteristic. To report a solicitor, please visit www.sra.org.uk/consumers/problems/report-solicitor.
"The impression I received was he was on my side and would do the best for me." - 14 year old boy in care proceedings
"The impression I received was he was on my side and would do the best for me." - 14 year old boy in care proceedings
For a consultation with a Family Law Solicitor call us on
01823 256 494
or make an on-line enquiry and we will give you a call back.
Kevin Shearn Family Law Practice Limited: Registered in England & Wales No. 8853617

A list of Directors is available for inspection at the Registered Office

Authorised and regulated by the Solicitors Regulation Authority No. 611869